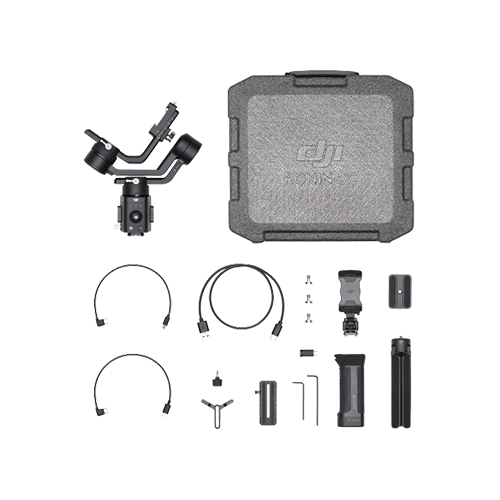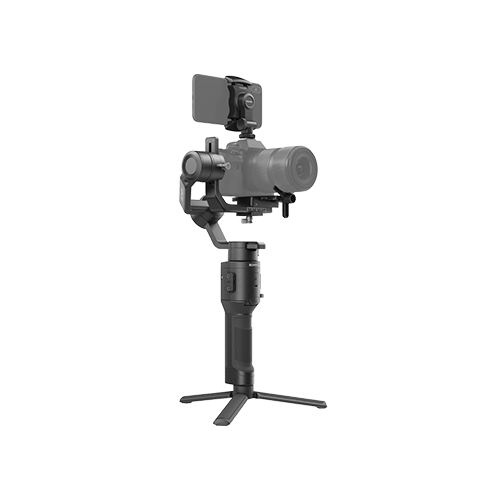 DJI Ronin-SC Gimbal
Detay
Hafif tasarımı ve üstün dengeleme özelliği ile Ronin-SC, aynasız kameralar için 3 eksenli bir dengeleyicidir ve kullanıcıların kolaylıkla profesyonel görüntüler oluşturmasını sağlar.
Key Features
Three-Axis Motorized Gimbal Stabilizer
Designed for Mirrorless Cameras
One-Handed Operation, 4.4 lb Max. Load
Force Mobile Smartphone Control
ActiveTrack 3.0 Subject Tracking
360° Panorama & Time-Lapse Control
Battery Grip Lasts up to 11 Hours
USB Type-C & Bluetooth Control
Motor Protection, Quick Release Slider
Control & Configure via Android/iOS App
Automated Creative Features
Panorama
Use the Ronin-SC to capture 360° panning and rolling panoramic shots using precise gimbal movements.
Force Mobile
Use your phone's gyroscope to motion-control the gimbal movement of the Ronin-SC with ultra-low latency, offering a precise and intuitive control experience.
Time-Lapse and Motion-Lapse
Using the DJI Ronin app for Android and iOS you can control your camera to take photos at specific intervals which, when combined and sequenced in post, can yield creative time-lapse movies. You can also pre-set a path for the gimbal to follow during time-lapse photography inside the app.
Tracking
With Active Track 3.0, you can program a repeatable gimbal movement and follow your subject without operator input.
General Features
Auto Calibration
When Auto Calibration is enabled, the gimbal will automatically set an appropriate motor stiffness value based on the weight of the mounted payload.
Offset Roll Motor
By offsetting the roll motor, the Ronin-SC holds the camera above the roll axis, leaving the camera's LCD screen unblocked. This design also minimizes the camera shake that occurs when transitioning from upright to underslung modes and vice versa.
Modular Design
The Ronin-SC was built to be modular. Direct-connected and wireless accessories are supported.
Versatility
The Ronin-SC can mount onto an RC buggy for low-angle shots or even act as a stabilized remote head when mounted to a jib.
Multitasker
Both 1/4"-20 and 3/8"-16 accessory mounts are allocated on the Ronin-SC, providing full support for add-ons such as a microphone, LED light, or a wireless video transmitter.
Additional Features
DJI specialized gimbal drive motors with encoders
Bluetooth 5.0 communication
Hardware joystick and support for virtual joystick operation
Support for time-lapse, track, and panorama
Sport mode support
Roll 3D / 360° rotation support
Quick record function